DWS Apprenticeship Scheme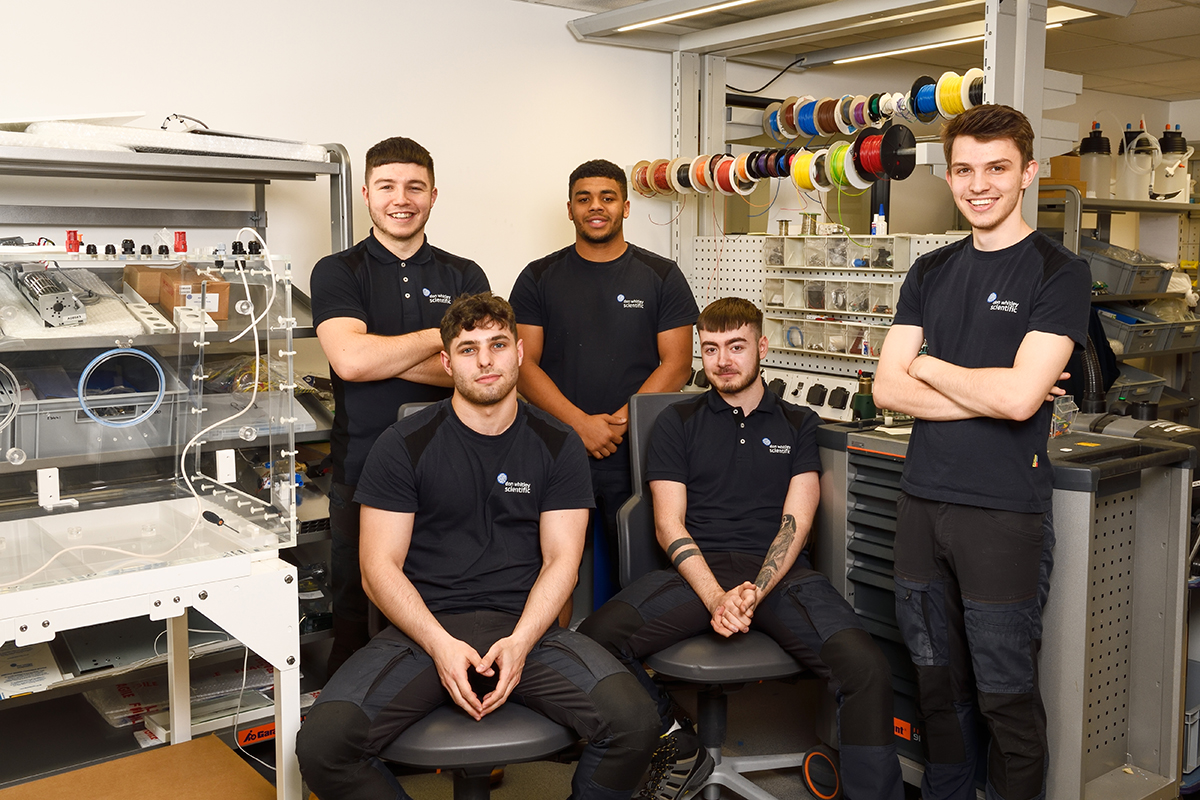 Don Whitley Scientific Limited (DWS) is proud of its Apprenticeship Scheme, which has now been running since 2010. The scheme provides vocational training to equip young people with the skills required for them to become the best, most committed employees. The scheme creates a continuous channel of education, on-the-job-training and career progression potential for young people between the ages of 16 – 21.
The Modern Apprenticeship Scheme that we run can last between two and five years. Our apprentices work with experienced members of staff to develop job-specific skills, as well as studying for their BTec Level 3 and NVQ qualifications at local colleges.
Six apprentices have now qualified and are employed by DWS in a full-time capacity in departments such as Service & Maintenance; Research & Development; and the Machine Shop. Five apprentices will be continuing their studies to BTec Level 7 (Higher National Diploma) at Bradford College.
We are always on the lookout for new talent so if you are aged between 16 and 18 and would like to apply for an apprenticeship with DWS, please write to Fergus Murray, Engineering Director at:
Don Whitley Scientific Limited
Victoria Works
Victoria Street
Bingley
West Yorkshire
BD16 2NH