We are excited to announce the 1st Hypoxia Symposium: The Tumour Microenvironment, which will be held at Don Whitley Scientific on October 10th 2019. This one day symposium will be hosted by Don Whitley Scientific and Professor Roger Phillips (Huddersfield University). It is designed to bring together hypoxia users to drive interdisciplinary discussions along with product training on Hypoxystations and Agilent Seahorse devices. To aid and facilitate research in hypoxia there will be no charge for registration fees, there are however limited places available, so please register on Eventbrite early to avoid disappointment.
We currently have the following speakers confirmed:
"Targeting the hypoxic fraction of cancers"
Professor Roger Phillips - Huddersfield University
"Exploiting cancer cell metabolic dependencies - the influence of tumour hypoxia"
Dr. Simon Allison - Huddersfield University
"Discovery of chemical tools to explore the hypoxic cancer microenvironment"
Dr. Klaus Pors - Bradford University
"Role of gasotransmitters in maintaining cellular Ca2+ homeostasis"
Dr. Jacobo Elies - Bradford University
"Seahorse and i2 Workstation"
Dr. Alex Liversage - Agilent
"Hypoxia and Radiotherapy – novel therapies to improve response in brain and breast cancers"
Professor Stewart Martin - Nottingham University
"Targeting the regulation of hypoxic molecular adaptation in breast and colon tumour"
Professor Alan McIntyre - Nottingham University
"Cell memory of oxygen deprivation explains tumour spread and provides a framework for new biomarkers discovery"
Dr. Violaine See - Liverpool University
"Simvastatin plus phenformin combination synergistically inhibit gynaecological cancer metabolism"
Dr. Ayse Latif - Manchester University
"Tracking the molecular and metabolic fingerprints of inhalational versus intravenous anaesthesia in preclinical models of breast cancer"
Dr. Nick Perry - Institute of Cancer Research, London
To develop the junior members (PhD, Post Docs) wishing to or already pursuing research in hypoxia, as well as senior hypoxic users, there will be talks and poster presentations available. If you wish to be considered for a short presentation or a poster at the symposium please contact the organising committee with a short abstract and the title of your talk. An award will be presented on the day for the best poster.
Further information in regards to the detailed programme of talks and posters will be e-mailed at a later date.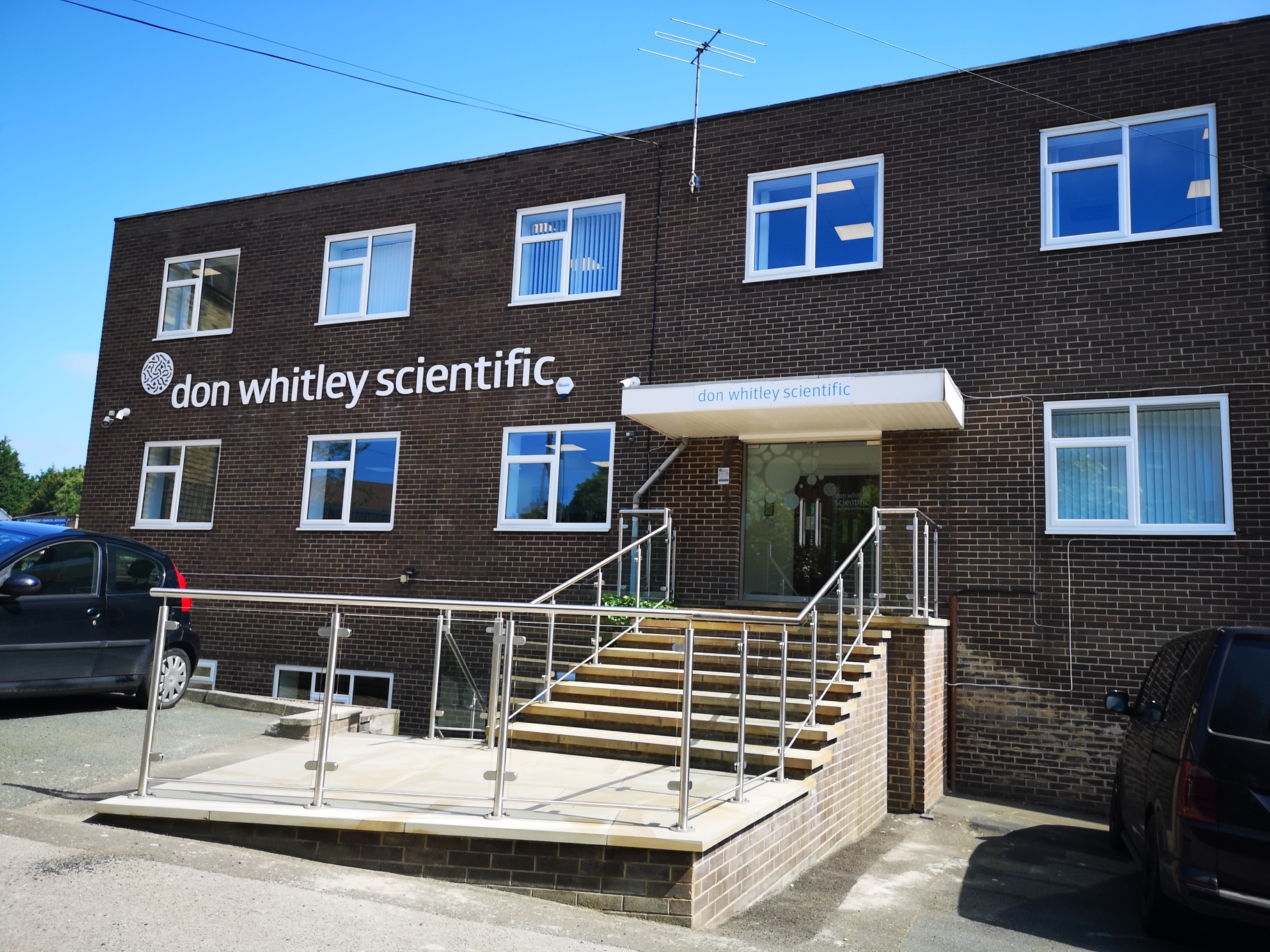 As all of our products are manufactured in-house, the event will also consist of an introduction to the R&D team and a tour of our facilities. This will provide an insight into how we innovate new concepts from theory through to the finished products. A perfect example is the new Whitley Media Conditioner which is still undergoing final testing. This product will allow the user to condition media from aerobic to hypoxic conditions within one hour.
Food and refreshments will be provided on the day - please advise us of any special dietary requirements.
If you have any queries, please do not hesitate to contact one of our committee members:
Deborah Robinson - Don Whitley Scientific:
deborah_robinson@dwscientific.co.uk
Omar Hussain - Don Whitley Scientific:
omar_hussain@dwscientific.co.uk
Professor Roger Phillips - Huddersfield University
Dr. Simon Allison – Huddersfield University
Dr. Klaus Pors – Bradford University