A football team from Don Whitley Scientific assembled last week to compete in the Business Fives charity football event. The event was a chance for local companies to compete against one another through multiple mini 5-a-side matches with the aim of raising money for their chosen charities.
Our donations will go to The SEA LIFE Trust, an important charity that wants to see plastic-free seas, sustainable fishing, effective Marine Protected Areas and an end to over-exploitation of marine life.
The team played five 10 minute back to back matches ending at the semi finals where they were unfortunately knocked out by the Nufarm UK team with a score of 3-1. The DWS team put on a fantastic show but unfortunately one seasoned player was injured in the first match!
Ethan Murray team captain commented, "The lads played really well together. It was our first competitive match as a team, so it was tough, but we got stuck in and it paid off overall."
The event was a great way to raise money for a good cause and we look forward to raising more through various activities over the coming months.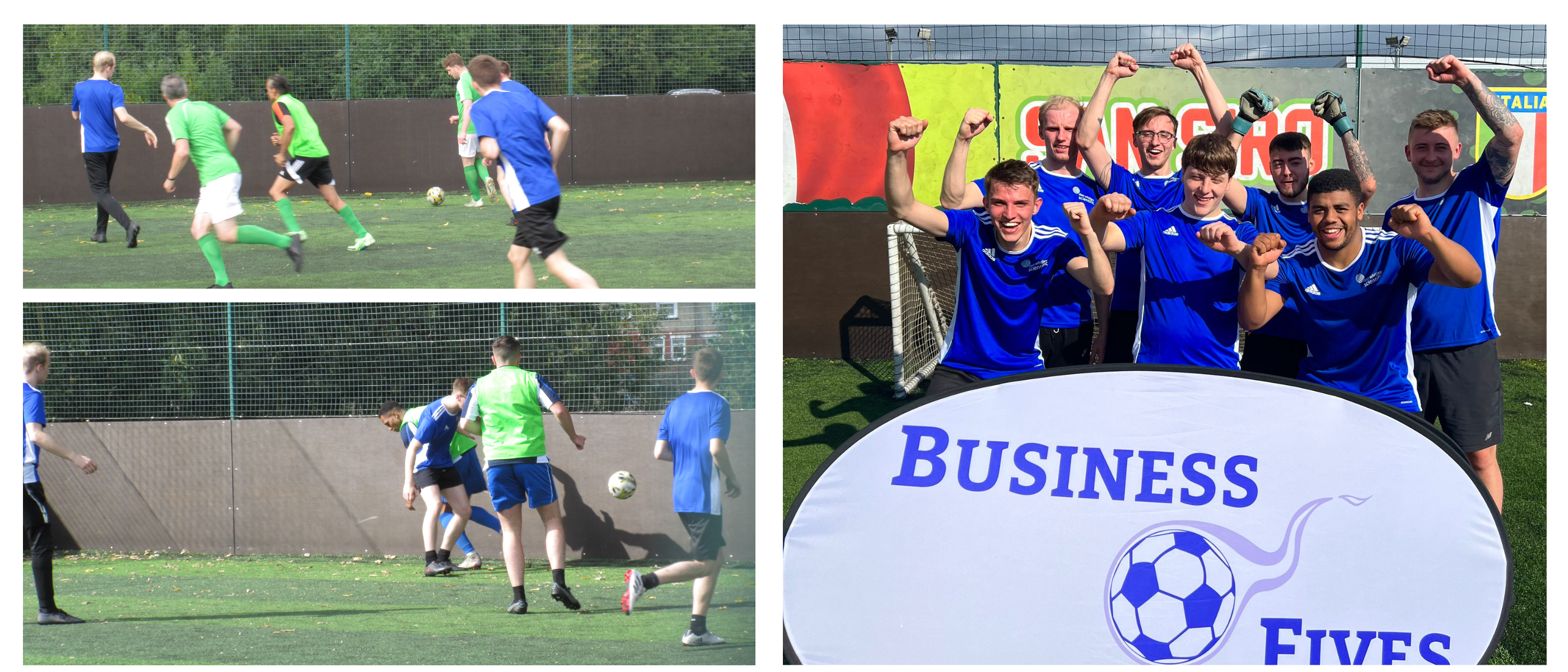 Don Whitley Scientific playing on behalf of The SEA LIFE Trust.