The newest additions to the Whitley Workstation range have been specifically designed for use in Good Manufacturing Practice (GMP) compliant processes that require strict anaerobic or hypoxic conditions. Their design was undertaken in collaboration with European partners running GMP certified facilities. The A135 GMP Anaerobic Workstation combines strict anaerobic conditions with sterile laminar airflow, whilst the H135 GMP Hypoxystation offers hypoxic conditions with sterile laminar flow and precise oxygen control down to 0.1%. Here are some key features common to both: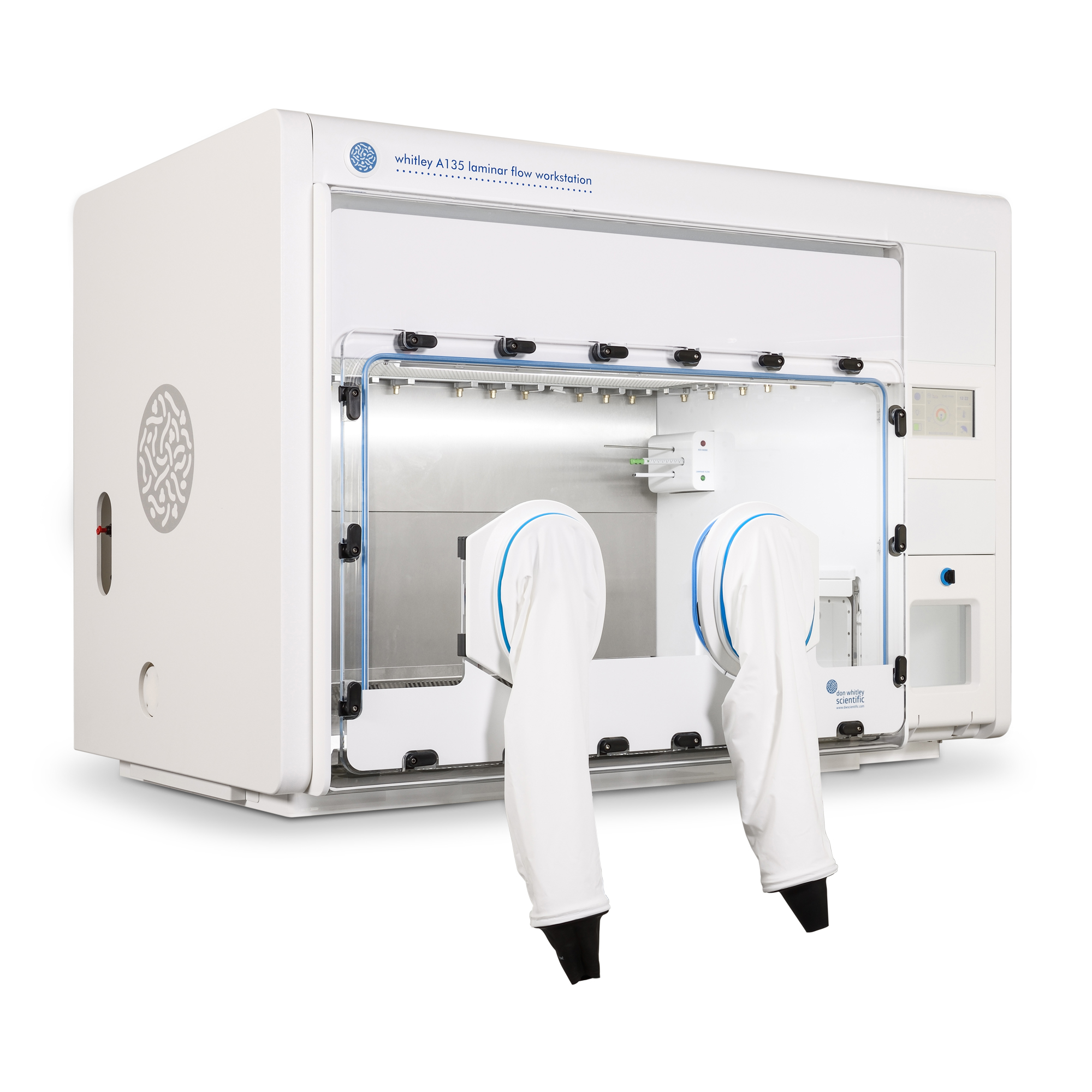 Grade A air cleanliness (EU GMP) combining sterile laminar airflow, positive operating pressure, and physical isolation, to provide highly effective product protection.
Large workstation chambers perfect for accommodating a variety of items of equipment, which can be installed and removed via the removable fronts (fitted as standard).
17.5 litre airlocks provide effective transfer for up to 10 x 500ml Duran bottles to and from the workstations.
Patented oval glove ports provide maximum comfort when used over extended periods.
Fully automated de-humidification systems are included as standard and do not require any operator intervention.
Due to being completely closed, re-circulating, isolator systems, these workstations can be housed in Grade D cleanrooms during GMP compliant use.
Learn more about the A135 GMP Anaerobic Workstation