Datum: Mittwoch, 20. Oktober 2021
Uhrzeit: Von 15.00 bis 17.00 Uhr
Im Anschluss an die Präsentationen wird es eine Fragerunde geben, in der Fragen beantwortet werden.
Zu den Referenten gehören:
Professor Karen J Kirkby, The Richard Rose Chair in Proton Therapy Physics, University of Manchester and The Christie Hospital
Professor Ester Hammond, Professor of Molecular Cancer Biology, MRC Oxford Institute for Radiation Oncology
Professor Ernestina Schipani, William Wikoff Smith Professor of Orthopedic Surgery at University of Pennsylvania, Perelman School of Medicin
Die Teilnahme an dieser Veranstaltung ist kostenlos, eine Anmeldung ist jedoch erforderlich.


Das vollständige Programm wird auf unserer Website veröffentlicht.
---
Treffen Sie die Referenten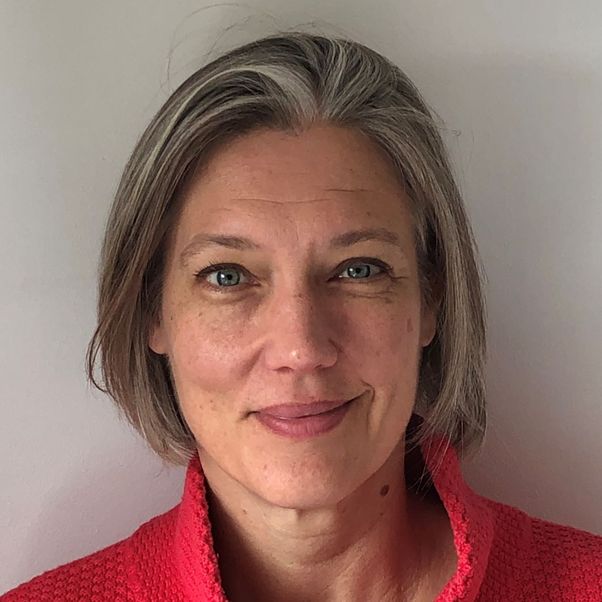 Ester Hammond
Professorin Ester Hammond promovierte an der School for Cancer Sciences der Universität Birmingham und nahm dann eine Stelle als Postdoktorandin in der Molecular Oncology Group an der School of Clinical Medicine der Universität Cambridge an, bevor sie in die USA ging, um zunächst als Postdoktorandin und dann als wissenschaftliche Mitarbeiterin in der Abteilung für Strahlenonkologie der Universität Stanford zu arbeiten.
Seit 2007 arbeitet sie am Oxford Institute.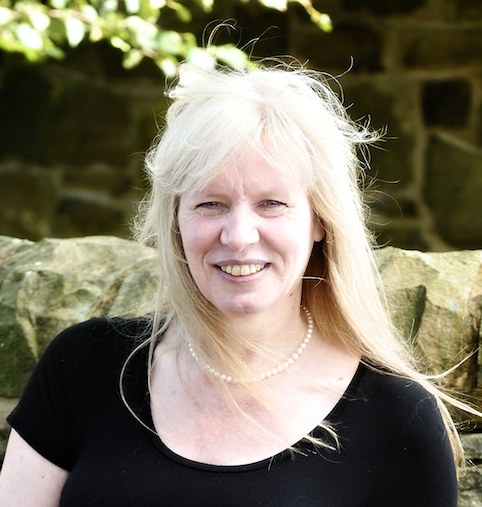 Karen Kirkby
Professor Karen Kirkby leitet die Forschung im Bereich PBT und FLASH zwischen der Universität Manchester und dem Christie Hospital. Diese Forschung zielt darauf ab, die wichtigsten wissenschaftlichen und technologischen Herausforderungen für die Protonentherapie anzugehen. Dazu gehört die Entwicklung von Modellen, die es ermöglichen, die Protonendosis biologisch optimal auf den Tumor und seine Mikroumgebung abzustimmen. Sie befasst sich auch mit Möglichkeiten zur Überprüfung der Protonenreichweite und zur Bestimmung der Stoppkräfte. Ihre Gruppe besteht aus ca. 40 Personen. Sie leitet auch https://protoninspire.eu/.
Karen verfügt über ein Portfolio von Forschungsgeldern in Höhe von über 28 Millionen Pfund von verschiedenen Geldgebern, Wohltätigkeitsorganisationen und der Industrie. Sie hat über 200 Veröffentlichungen, darunter auch in Nature. Karen schreibt für populärwissenschaftliche Zeitschriften und ist in der Öffentlichkeitsarbeit tätig.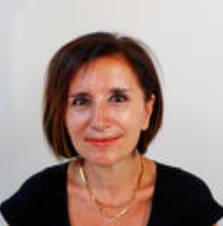 Ernestina Schipari
Ernestina Schipani, M.D., Ph.D., ist William Wikoff Smith Professorin für orthopädische Chirurgie an der University of Pennsylvania-Perelman School of Medicine. Sie erwarb ihren M.D. und Ph.D. an der St. Anna School of Advanced Studies-Universität von Pisa, Italien. Ihr Postdoc-Studium absolvierte sie an der MGH-Harvard Medical School, wo sie in der Folge aufstieg und Associate Professor wurde. Danach wurde sie als ordentliche Professorin für Innere Medizin an die Indiana University-Medical School und anschließend als ordentliche Professorin für Orthopädische Chirurgie, Medizin und Zell- und Entwicklungsbiologie an die University of Michigan Medical School berufen.
Zu Beginn ihrer Karriere entdeckte Dr. Schipani, dass Funktionsgewinn-Mutationen von PTHR1 die Jansen-Krankheit verursachen. Danach leistete sie Pionierarbeit auf dem Gebiet der Vorstellung, dass Hypoxie-gesteuerte Wege die Skelettentwicklung kontrollieren. Ihr Labor hat neue Prinzipien in den weiteren Bereichen der G-Protein-gekoppelten Rezeptoren und der Hypoxie-Biologie entwickelt. Seit 1997 wird ihre Forschung als unabhängige Forscherin von den NIH finanziert. Sie ist seit 1992 Mitglied der ASBMR und seit 2005 Mitglied der ASCI. Im Jahr 2019 wurde sie mit dem ASBMR Paula Stern Achievement Award ausgezeichnet. Dr. Schipani hat mehr als 150 Publikationen verfasst.
Um einen Platz für diese Veranstaltung zu reservieren, senden Sie bitte Ihren Namen, Ihr Unternehmen und Ihr Land per E-Mail an:


Die Veranstaltung wird von Don Whitley Scientific Limited ausgerichtet und organisiert.